Unity Asset – First Person Generic Arms Pack

2021-10-7

Game Development
/
Unity Assets

81

0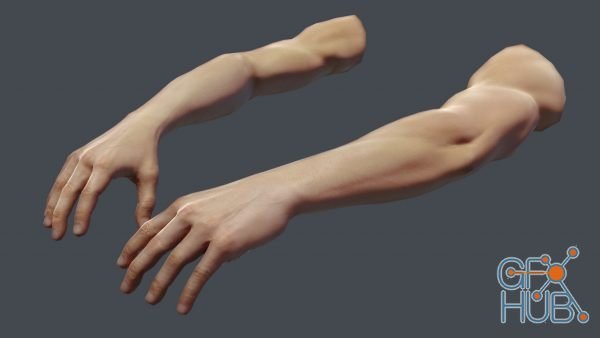 Bloc Bros Studio releases high quality First Person Generic Arms Pack with a rigged and skinned models. Created for next generation of mobile platforms in mind as well as high end PC with PBS textures for Unity 5 PBS material and MotionBuilder/Unity Mecanim compatible rig. Package as of now contains two different models with the following themes:
- Generic Male Arms
- Generic Female Arms
First Person Generic Arms Pack contains:
- 4k Textures, created for physically based shader. Diffuse, Gloss, Specular, NormalMap, Ambient Occlusion and Translucency Map (for subsurface scattering shaders).
- Skinned models in FBX-format.
- MotionBuilder/Unity Mecanim compatible skeleton.
- Hand rigged for weapon attachment.
- Rig optimized for mobile platforms.
- Rig identical in position and hierarchy with previous BlocBros FP Arms release .
- 1 LOD 3986 polys total. (male & female has the same polycount and topology but are two different models that share the same skeleton.)
Asset Details:
Current Version: n/a
Category: Unity 3D-Models
More Info: https://assetstore.unity.com/packages/3d/characters/humanoids/humans/first-person-generic-arms-pack-18922
Free download links for «Unity Asset – First Person Generic Arms Pack»: