Black Magic Queen Bundle by Mousso and Linday

2021-10-7

Daz3D, Poser
/
Bundles

173

0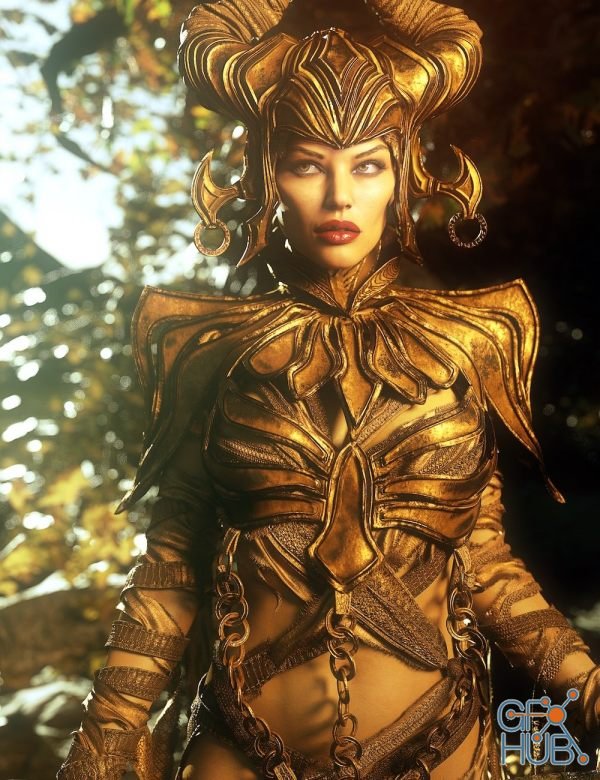 Title: Bundles – Black Magic Queen Bundle by Mousso and Linday (Download for Daz Studio or Poser)
Product Details:
Brand: DAZ 3D
Compatible Figures: N/A
Home Page: https://www.daz3d.com/black-magic-queen-bundle-by-mousso-and-linday
Description:
Introducing Sharon, a gorgeous high quality character for Genesis 8 and 8.1 female. She comes with two custom and a fantasy face morph, HD head and body details, 14 makeup and matching lip colors,8 nail colors, three PBR and Uber skin shaders from light to tan skin, a variety of L.I.E and SSS options, fibermesh eyebrows, anatomical hair, peach fuzz and normal maps. This Queen is drawn to dark magic and doesn´t need an army to fight for her kingdom. Black Magic Queen Outfit with dForce for Genesis 8 and 8.1 Female(s) is carefully sculpted from pieces of torn fabrics and leather straps with detailed textures. Torn fabrics are rigged and dForce ready. High detailed armor with chain can be used with or without torn fabrics and leather straps.
Free download links for «Black Magic Queen Bundle by Mousso and Linday»: