DAZ 3D – Millawa 8 Cyber Mission Bundle

2020-11-8

Daz3D, Poser
/
Bundles

477

0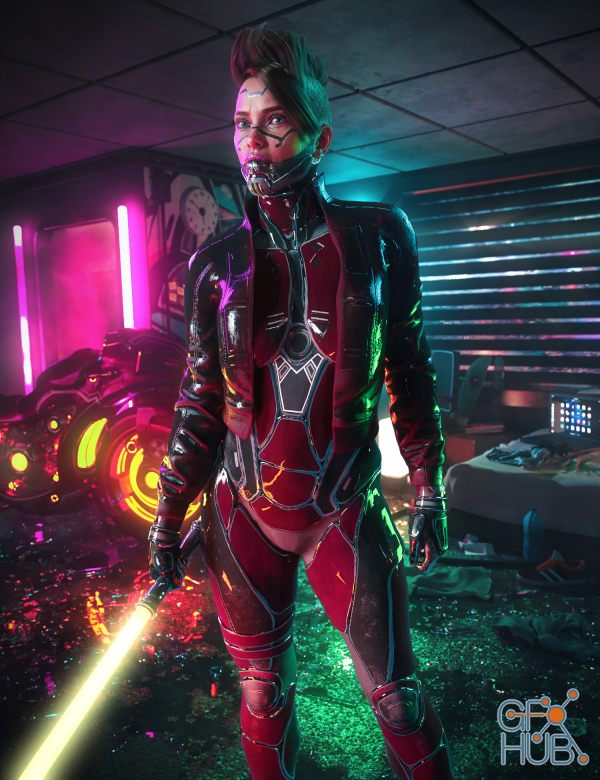 Image: Millawa 8 Cyber Mission Bundle
Title: Bundles – Millawa 8 Cyber Mission Bundle (Download for Daz Studio or Poser)
Product Details:
Brand: DAZ 3D
Compatible Figures: Genesis 8 Female
Home Page: https://www.daz3d.com/millawa-8-cyber-mission-bundle
Description:
As a child, Millawa had a mind for tech and loved developing her coding skills. She was supported by her family, even when her hacking got her in minor trouble. But in the present day, Millawa has just discovered information while hacking that leads her to believe that her family isn't who she thought they were… Can this be true? Could her 'family' be involved with the biggest crime lord in the city? Millawa 8 is ready to hack, investigate, and deliver justice with the Millawa 8 Cyber Mission Bundle! This Bundle includes Millawa 8, additional character CB Airi HD, the amazing Ramone Hair, two cyber and Sci-Fi Outfits, an accessories pack, and a poses and expressions pack. You also get the amazing SilkMOTO futuristic Motorcycle so Millawa 8 can go wherever she wants in style. Get the Millawa 8 Cyber Mission Bundle and send this amazing new character on her first mission today.
Download links: