Amber Bundle For Genesis 8 Female(s)

2018-02-1

Daz3D, Poser
/
Bundles

2 125

0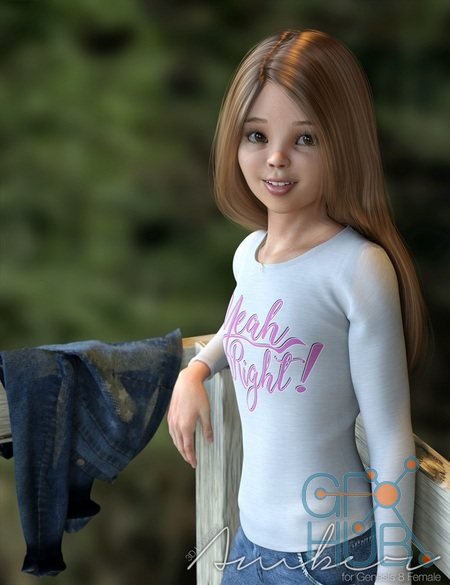 DAZ3D – Amber Bundle For Genesis 8 Female(s)
Now updated and optimized for Genesis 8 Female with updated shaders and a dForce compatible clothing item.
Amber is a beautiful, young, fun-loving character created with a meticulous attention to detail.
With realistic Iray skin shaders that look great in any lighting, she will make your renders sparkle with personality.
Hair, eye and make-up options complete the character and give you many options to customize and make Amber our own.
Amber's long, over-her-shoulders hairstyle (can be used separately on any Genesis 8 Female figure) rounds out this product and includes beautiful colors to further enhance the whole product.
Amber Clothing and Accessories are designed for the young at heart. This is a casual complete outfit with beautiful jewelry created with a meticulous attention to detail. The clothing items include adjustment morphs to enable great posing and fit.
More Info: _https://www.daz3d.com/amber-bundle-for-genesis-8-female-s
Download links: