Ceejay Bundle for Genesis 8 Male(s)

2019-01-8

Daz3D, Poser
/
Bundles

81

0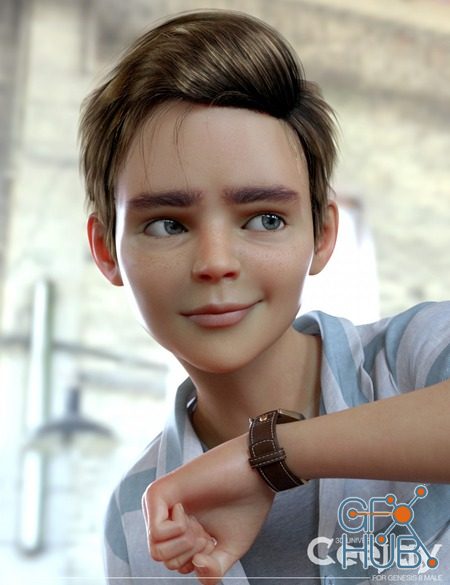 Daz3D – Ceejay Bundle for Genesis 8 Male(s)
Ceejay is a cute young guy character for the Genesis 8 Male base. Loaded with personality and character, Ceejay will be a welcome addition to your 3D Library.
Ceejay will make a perfect guy bestie for Cadee, Brynn, Amber and other younger characters!
The included Iray shaders make his skin come alive in any lighting setup. His package also includes eye shaders to make him even more unique.
Ceejay comes complete with a custom swept-back hairstyle with multiple colors presets.
Ceejay Clothing and Accessories are designed in a wonderfully young style to match perfectly with Ceejay and our other young figures. This is a fun casual outfit set up to make the most of dForce for realistic draping and folding.
The clothing items are designed to work on their own, or together.
Ceejay's wristwatch is fully rigged with pose-able second, minute and hour hands, crown and date. Custom dials allow you to set a specific date and time very easily.
A custom HDR Render Lighting Preset (as used in some of our Marketplace Images) is included to ensure that your renders look perfect.
Free download links for «Ceejay Bundle for Genesis 8 Male(s)»: