Adorable Art Class – A Complete Course in Drawing Plant, Food, and Animal Cuties – Includes 75 Step-by-Step Tutorials

2023-02-19

Books, magazines

331

0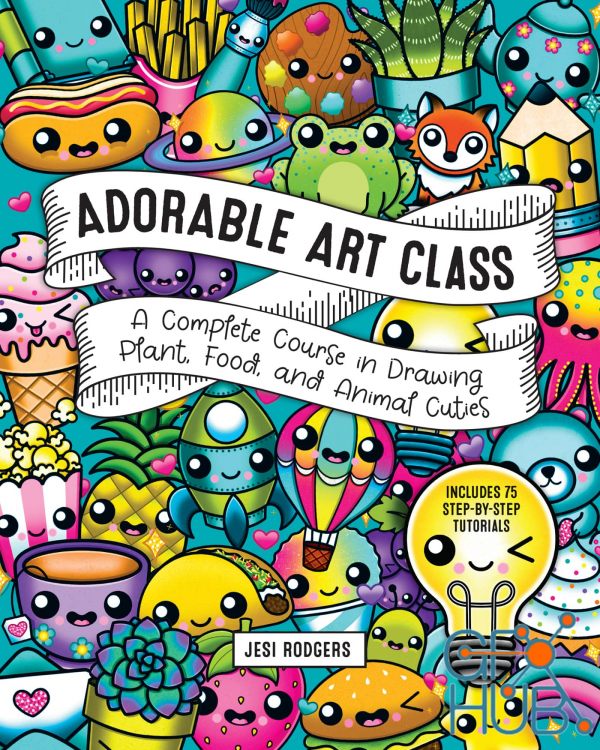 Adorable Art Class – A Complete Course in Drawing Plant, Food, and Animal Cuties – Includes 75 Step-by-Step Tutorials.
English | January 10th, 2023 | ISBN: 1631068695 | 160 pages | True EPUB | 12.56 MB
Learn how to letter and create fun, adorable illustrations featuring everyday objects in this step-by-step guide—with tips and tricks to kickstart your creative journey.
In this effervescent approach to art instruction, artist Jesi Rodgers opens up her tool kit, sharing techniques, inspiration, and encouragement to teach the creatively curious how to draw and paint adorable projects. Adorable Art Class explores Jesi's quirky, bright, and captivating art style. The lessons show how to create supercute illustrations of the kinds of things we see every day
• Flowers
• Teacup
• Bike
• Cat
• Taco
• Donut
• Apple
Along the way, we learn about color, materials, tools, and finding your creative voice. With helpful prompts and projects using a range of techniques and mediums, from pencil sketching to marker coloring, anyone can master this cute and adorable art style.
Download links:


Archive
« September 2023 »
Mon
Tue
Wed
Thu
Fri
Sat
Sun
1
2
3
4
5
6
7
8
9
10
11
12
13
14
15
16
17
18
19
20
21
22
23
24
25
26
27
28
29
30