Watercolor Mysteries – Tricks To Make Watercolour Painting Simple And More Pleasurable (EPUB)

2022-09-17

Books, magazines

78

0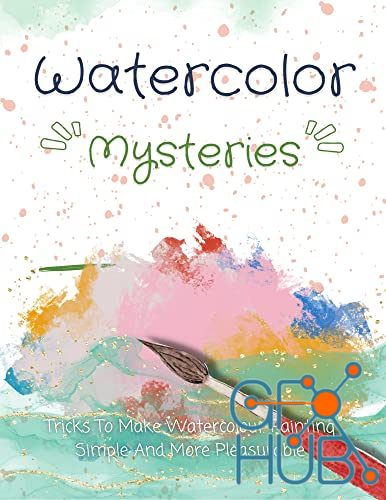 Watercolor Mysteries – Tricks To Make Watercolour Painting Simple And More Pleasurable.
English | 2022 | ISBN: N/A | ASIN: B0BB8T7PKM | 61 pages | EPUB | 5.34 Mb
*WATERCOLOR MYSTERIES: TRICKS TO MAKE WATERCOLOUR PAINTING SIMPLE AND MORE PLEASURABLE*
Watercolour Mysteries - Tricks To Make Watercolours Painting Simple And More Pleasureful is an exciting new book written by artist John Derry which explores the many secrets of watercolour painting. The book will teach you how to paint like a professional!
Product Features
• Learn the tricks to make your paintings simple and more pleasurable.
• Learn to paint strokes, shapes and forms using different techniques.
• Get tips on how to create beautiful landscapes, still life and portraits.
• Discover how to apply colour combinations to achieve realistic results.
• Understand why some paints work better than others.
• Find out what makes a good brush.
• Learn how to mix colours and get the most out of your palette.
• Master the art of blending, layering and glazing.
• Find out about the best mediums to use.
• Discover how different types of paper can affect the outco
Download links: