Step By Step Realistic Horse Projects Drawing And Painting In Pencil, Acrylic, And Oil (EPUB)

2022-09-17

Books, magazines

59

0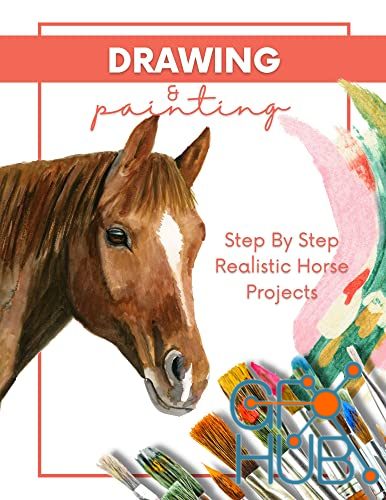 Step By Step Realistic Horse Projects Drawing And Painting In Pencil, Acrylic, And Oil.
English | 2022 | ISBN: N/A | ASIN: B0BBB9HBZR | 168 pages | EPUB | 14 Mb
*STEP BY STEP REALISTIC HORSE PROJECTS DRAWING AND PAINTING IN PENCIL, ACRYLIC, AND OIL*
Step By Step Realistic Horse Project Drawing And Painting In Pencile, Acrylic, And Oils is an easy step by step guide to teaching your children how to draw horses. This book teaches young people how to draw realistic horses using simple techniques and materials. Students will learn about perspective, anatomy, shading, color, and composition.
Product Features: - Easy step by step instructions.
- Includes colouring pages and activity sheets.
- Includes colour pencils and watercolours.
- Learn how to paint realistic horses using oil paints.
- Learn how horses are built up layer by layer.
- Learn to create different types of horse poses and expressions.
- Learn about the different parts of the horse body.
- Learn about balance, proportion and perspective.
- Learn how shadows can be used to make an image more dramatic.
- Learn how the eyes, ears, legs, hooves, mane, tail and head are made.
- Learn how colors can enhance or detract from an image.
- Learn how light affects a picture.
Download links: