Plagues and Pencils – A Year of Pandemic Sketches (True EPUB)

2022-09-14

Books, magazines

161

0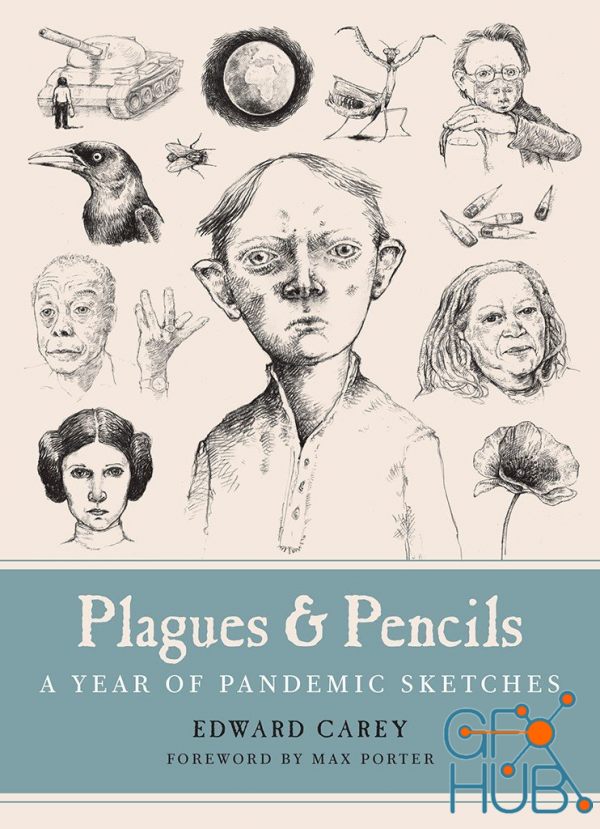 Plagues and Pencils – A Year of Pandemic Sketches.
English | September 6th, 2022 | ISBN: 1477325867 | 240 pages | True EPUB | 106.50 MB
In March 2020, as lockdowns were imposed around the world, author and illustrator Edward Carey raced home to Austin, Texas. The next day, he published on social media a sketch of "A Very Determined Young Man." The day after, he posted another drawing. One year and one hundred and fifty Tombow B pencil stubs later, he was still drawing.
Carey's pencil fills the page with the marvelous and intriguing, picturing people, characters, animals, monsters, and his favorite bird to draw, the grackle. He reaches into history and fiction to escape grim reality through flights of vivid imagination—until events demand the drawings "look straight on."
Breonna Taylor, the Brontë sisters, John Lewis, King Lear, and even the portraits that mark the progress of the year for the Very Determined Young Man combine into a remarkable document of the pandemic and its politics. For Carey, though, trapped inside a home he loves, these portraits are something more, a way to chart time, an artist's way of creating connection in isolation. With an introduction by Max Porter, this exceptional collection from the acclaimed author of Little marks a year of a man trapped with his pencil, determined to find solace amid uncertainty.
Download links: