The Colored Pencil Arts – Learn To Create Detailed Smart Techniques In A 30 Days (EPUB)

2022-01-15

Books, magazines

121

0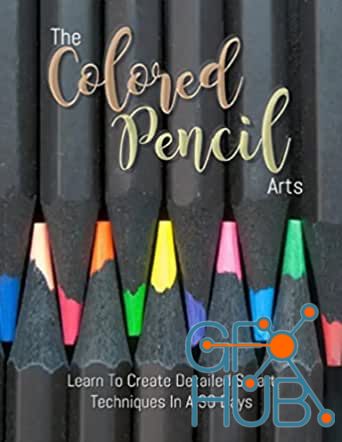 The Colored Pencil Arts – Learn To Create Detailed Smart Techniques In A 30 Days
Colored pencils are one of the most underused markers, but they are just as (if not more) powerful than any other marker. The right colored pencil is a marker.It might be difficult to draw with a marker, but Colored Pencil Arts helps all the newbies learn how to draw like a pro, step-by-step. Drawing a people, animals, landscapes, space, and more are easy.
Colored pencil art is a technique that's rich and varied. Here's your smart guide to drawing with color pencils. Learn how to draw the variety of subjects using the smart techniques in this book.
Now you need The Colored Pencils Arts. This Book's power will explode with your creativity, support with success and be a fun experience. With an all new meditation on color and technique, in a very clear and easy-to-understand, this book is going to be invaluable to your arts.
English | 2021 | ISBN: N/A | ASIN: B09NMJH6GH | 345 pages | EPUB | 26 Mb
Download links: