Autodesk Fusion 360 – The Master Guide (Fusion 360 Beginners and Intermediate Users Book) – PDF, EPUB, AZW3

2020-09-12

Books, magazines

1 126

0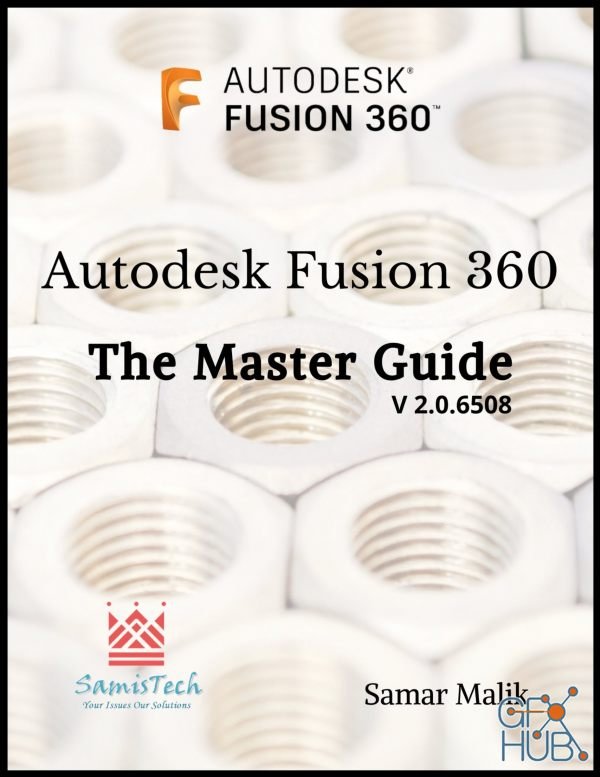 Autodesk Fusion 360 – The Master Guide (Fusion 360 Beginners and Intermediate Users Book)
Autodesk Fusion 360 - The Master Guide is the ultimate book to have deep learning of Fusion 360 software. This Fusion 360 book is released as per October 2019 updates, which totally changed the user interface and added lots more features to it. Each chapter contains a thorough explanation of all important tools and commands used to master that specific workspace.
The language used in the whole book is simple whether you are reading a chapter to clear concepts or you are following tutorials to make real-life projects, you will understand the concept and the working of the tools with ease. Everything in this book is point to point, hence no excess content is given to make the book bulky and costly. Moreover, there is a lot more to know about the book, which you can find below:
Why this Fusion 360 book is a Master Guide?
You might be thinking about this question, and which is an obvious one. Let me tell you the reasons being it as the ultimate guide to learn Fusion 360.
•Under each tool, it contains the concept, procedure to use, and the purpose of the tool. This methodology is followed in the entire book.
•Compact in size, and easy to understand language.
•3 chapters out of 11 are specially designed for industry-related exercises that are given to practice and analyze the learning. Also, complex practical are given with the simplest procedure possible.
•A step-by-step procedure is provided to follow the working of tools and creating a model.
•Each tool is given with an illustration image, which makes the user understand it more practically.
Who are the Readers?
If you have ever required a medium to build your ideas into a 3D model, whether it is a school project or a Motor Bike, the Autodesk Fusion 360 is made for you and The Master Guide is written for you. If you are a
•A student who wants to build his imaginations into a 3D model
•A job seeker in the field of Design Engineer
•A professional Design Engineer
•A person who works on 3D Printing
•A college graduate who needs to design his project
•A teacher looking for the best Fusion 360 reference book
•A person interested to learn this software
This book is made for you.
What does it include?
It includes everything you need to master the 2D and the 3D modeling with this software. A total of 11 chapters are given in this book that follows a strategy to make quality learning. This book contains various modules from which some are listed below:
•Creating and editing a sketch.
•Making a 3D model of the sketch.
•Editing a model using previous commands in the current time.
•Creating a model in Form Workspace.
•Making Sheet Metal designs in a separate workspace.
•Creating a complex component by joining various 3D bodies.
•Finalizing a model by rendering it as per desired texture and environment.
•Creating animations of components and models to view them moving.
•Recording videos of model animations.
•Performing various simulations on the model to measure effects.
•Making a drawing of 3D models.
•Following tutorials and practicing exercise to analyze the learning.
Note: The Paperback printing quality issue has been resolved. Check the Look Inside to know whether the book is updated or not.
Author
Samar Malik is the author of this book who has been in the CAD industry for more than 5 years. He provides CAD consulting services to the clients of USA, UK, Canada, and other countries as well. This book is a combination of his industry as well as his teaching experience. To know more about the author, move to the author's page or contact him directly on
[email protected]
For any kind of support related to this book, feel free to contact us at
[email protected]
and
[email protected]
English | 2019 | ISBN-13 : 978-1677024384 | 366 Pages | PDF, EPUB, AZW3 | 261 MB
Download links: