Up and Running with AutoCAD 2018

2018-02-17

Books, magazines

1 267

0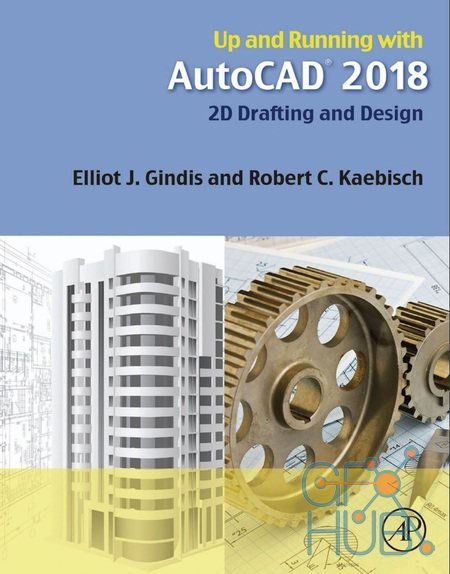 Up and Running with AutoCAD 2018 - download book
Release:
2018
Pages:
550
Format:
PDF
This book provides a combination of step-by-step instruction, examples and insightful explanations on the topic. It emphasizes core concepts and practical application of AutoCAD in engineering, architecture and design. Equally useful in instructor-led classroom training, self-study, or as a professional reference, the book is written by a long-time AutoCAD professional and instructor who presents topics that work in the industry and classroom. The book has been pared down to focus on 2D drafting and design, making it appropriate for a one-semester course.
Key Features
Strips away complexities and reduces AutoCAD to basic, easy-to-understand concepts.
Teaches the essentials of operating AutoCAD first, immediately building student confidence.
Documents all basic commands, giving the student what they need to type in and how AutoCAD responds.
Includes new exercises and projects for the AutoCAD 2018 version
Offers online bonus content on AutoCAD 3D basics.
Readership
Beginner through advanced users of AutoCAD. Architectural engineers, drafting, civil/construction engineers, mechanical engineers. Students taking drafting/engineering drawing courses in engineering and engineering technology programs.
Table of Contents
Level 1
Spotlight On: Architecture

Spotlight On: Mechanical Engineering

Spotlight On: Interior Design

Spotlight On: Electrical Engineering

Level 1. Answers to Review Questions

Level 2
Spotlight On: Civil Engineering

Spotlight On: Aerospace Engineering

Spotlight On: Chemical Engineering

Spotlight On: Biomedical Engineering

Spotlight On: Drafting, CAD Management, Teaching, and Consulting

Level 2. Answers to Review Questions

Download links: