3D Artist – Issue 100 2016 (Digital Content)

2017-03-11

Books, magazines

238

0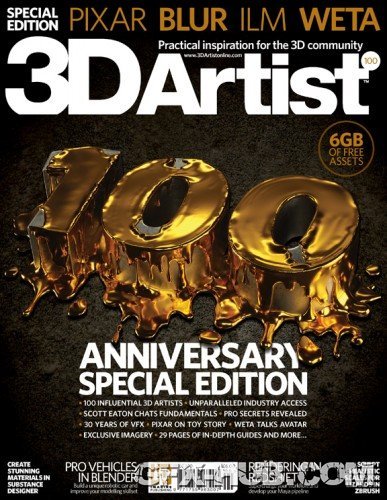 3D Artist – Issue 100 2016 (Digital Content)
Include:
Tutorial Files:
1.Create a robot vehicle scene in Blender.
2.Render with Redshift for Maya.
3.Build stunning environments.
4.Create an icy surface in Substance Designer.
5.Sculpt realistic scales for a bearded dragon.
Video Tutorials:
1.Creating a VFX environment in MARI and NUKE.(2h18min)
3D Assets:
1.25 3DTotal textures.
2.3 premium CGAxis models.
3.7 HDRIs from HDRI Skies.
Download links: