Welcome to GFX-HUB community!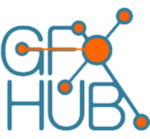 Welcome friends! Are you ready for the full GFX-HUB experience? Hopefully, you are ready because we're going to give it to you. Hard. What this website really is and what it does? Well, this is THE be-all-end-all website for people involved in 3D modeling and digital design. We can walk you through this impressive selection of categories that we have here. Alright, let's start from the very top.
The
Software section
lets you download the likes of AutoCAD, Autodesk, Cinema 4D, CorelDRAW and many-many others. You want to get Lightroom? Maybe you want to download 3ds Max or some other fancy-looking 3D editing software? We've got you covered. This section is brimming with great-quality apps that don't require cracking or anything like that.
The next category is called
Plug-ins
, that's where you download plugins, naturally. The best examples of helpful tools that people usually clamor for are RA Beauty Retouch Panel 3.2 Win/Mac and Athentech Perfectly Clear Complete. Yeah, that's right, you can easily get RA Beauty Retouch Panel to make sure your pictures look simply stunning. Next, we have the
Tutorials category
, there you will be download Rigging in Maya for Beginner, you will be able to get The Ultimate Photorealistic Drawing Course, along with many other popular guides, both in video and written forms.
3D Models
is a great category filled to the brim with readymade 3D models, sometimes organized in neat collections. We have Archmodels by Evermotion, 3DDD/3Dsky models, CGAxis, Viz-People, AXYZ Design and many-many other popular bundles. You can also take a quick look at the sub-categories there, including light fixture, characters, plants, animals, and so forth. The
Daz3D and Poser category
featured some amazing assets for those two 3D art apps. Of course, there's a software sub-category at the very bottom you can download Poser and Daz3D there. The category features accessories, bundles, clothing items, character models, poses, and many other neat things that will make your experience that much easier.
There's a category for
textures
and there's a category for
materials
. Those two are pretty self-explanatory, so let's jump ahead.
Video editing
. Here, you will be able to download video editing software, including Adobe After Effects. You can also get your hands on VFX plug-ins, After Effects projects and footages. The next category is called
Game Development
. There, you will find everything you have ever needed, as far as game development goes – game engines (including Unity), assets for the Unity engine and assets for the Unreal engine.
The last two categories –
Books/Magazines
and
Miscellaneous
. The former has many different magazines that you just have to check out, including 3D World, ImagineFX, Photoshop Creative, 3D Artist. There are also artbooks and neat tutorial-like PDF files. The latter category features the things that don't really fit into any of the aforementioned categories but are way too good to pass up.
Get latest version of Graphics, Design and VFX Applications
One of the most important categories on our website. This is the backbone, basically. Here you will be able to find and download software for 2D and 3D graphics and design. Let us give you a brief rundown of the things that you will be able to find here - 3D-Coat, 3ds Max, Adobe, Allegorithmic, Artlantis, Athentech, ARCHICAD, AutoCAD, Autodesk, Cinema 4D, Chief Architect, CorelDRAW, DxO, Franzis, Houdini Illustrator, Lightroom, LightWave, Marmoset, Marvelous Designer, Maya, Photoshop, Quixel, Reallusion, Rhinoceros, Serif, SILKYPIX, solidThinking, SOLIDWORKS, The Foundry, ZBrush, and several others. How impressive is that?
You wanna get Autodesk 3ds Max 2019, 2020, 2021? No worries, we got you covered. You wanna get Vectorworks 2018? No problem. All the apps mentioned above are perfectly accessible. You can find them without really breaking a sweat and that's the only thing that matters to us. We wanted to make sure that this experience is as perfect as humanly possible. We wanted to make this accessible for everyone – aspiring designers, seasoned veterans, newbies, everyone. We wanted to make this easy for you and we believe that we were successful in that regard. It's pretty easy to find the software that you need.
You can use our website's neat built-in search feature, you can click on the category within this category. Hell, you can even simply go through page after page after page to find the specific software that you need. Maybe you're looking for a specific build? Maybe you need the MAC version for some strange reason? Don't worry, we got you covered, you can easily find just the thing that you need.
As far as download goes, we have also made sure that you're getting the best experience possible. You just click on the link at the bottom of the page and get the damn thing. It's so easy a child would be able to do it. Yeah, grab your child and go have him download Lightroom, he'll be able to figure it out, teach 'em while they're young, as they say. Sorry for getting sidetracked… So, downloads, right? The whole experience is simple, there are no hidden fees or bullshit charges, you just click on the link and get the software you need from a third-party website. We had to speed-test many of them to find the ultimate solution.
All in all, hopefully, you are going to have a great time here. Please make sure you leave your comments in the comment section. We want to hear your feedback. We want to hear what other software you want to see on our website, made accessible and 100% free.
Archive
« September 2023 »
Mon
Tue
Wed
Thu
Fri
Sat
Sun
1
2
3
4
5
6
7
8
9
10
11
12
13
14
15
16
17
18
19
20
21
22
23
24
25
26
27
28
29
30