3D-model – SPG M109A6 Paladin

2018-02-28

3D Models
/
Military, weapon

1 824

0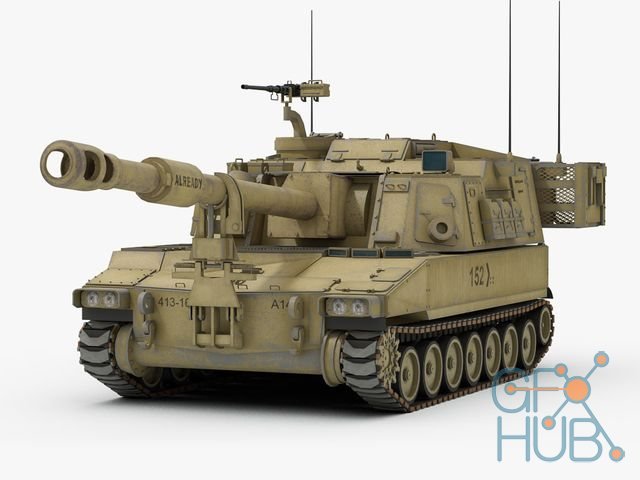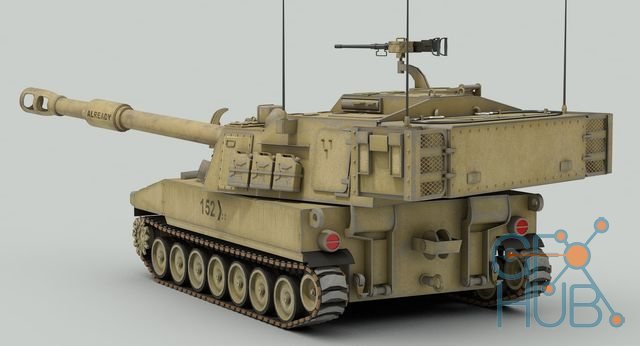 Hi detail 3d-model of self-propelled howitzer M109A6 Paladin with textures.
The M109 is an American 155 mm turreted self-propelled howitzer, first introduced in the early 1960s. It has been upgraded a number of times, most recently to the M109A7. The M109 family is the most common western indirect-fire support weapon of maneuver brigades of armored and mechanized infantry divisions.
Model created in 3D Studio Max 2009 and converted in multiple formats. All formats include materials and texture maps. The Max format uses mental ray materials and render. There's no need for a third party plugin or anything else, just drop your model in the scene and hit render.
Accurate scaled model.
The tracks are made using the PathDeform tool, the spline path is kept frozen, so they can easily be animated by modifying the percentage.
Two main 2048 x 2048 texture maps.
One main 1024 x 1024 texture map.
Main object correctly grouped and named, pivot points correctly placed.
3D-Model details:
Format:&nbsp

3ds Max 2009, 3ds, fbx, obj

Polygons:&nbsp

148505

Textures:&nbsp

Yes

Animated:&nbsp

No

Rigged:&nbsp

No
Download links:

http://hitfile.net/2ki9S13