3D-model – Valcucine Forma Mentis Dark

2020-12-21

3D Models
/
Interior, decor

495

0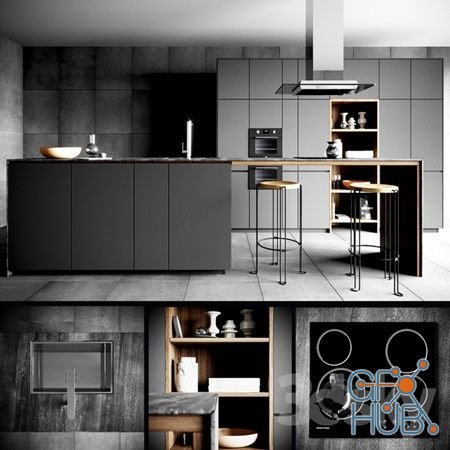 An example of a composition for the kitchen in a modern style from the Italian factory Valcucine. It is made of solid wood and metal. Various modifications are possible.
Cooking Maker: Valcucine
valcucine, smeg, gunter&hauer, bla station
Cooking Maker: Valcucine
Equipment:
Mixer: Tres (Clas-Tres 205.205.03)
Electric hob: GUNTER & HAUER CER 641
All the decor is included in the scene. In the scene there is everything except walls, floors, windows.
All textures are high resolution. Textures, materials, objects have unique names.
Scene in millimeters. Polygons 436 532. XForm: Yes
Box Trick: Yes
The model consists of 48 objects.
Render Corona. In the archive there are FBX and 3d max 2014 files.
3D-Model details:
Format:&nbsp

Max 2014 (Corona), FBX

Polygons:&nbsp

N/A

Textures:&nbsp

Yes

Animated:&nbsp

No

Rigged:&nbsp

No
Download links: