3D-model – Swinging pendulum glass doors for office and home _ corona - vray

2020-11-9

3D Models
/
Interior, decor

1 105

0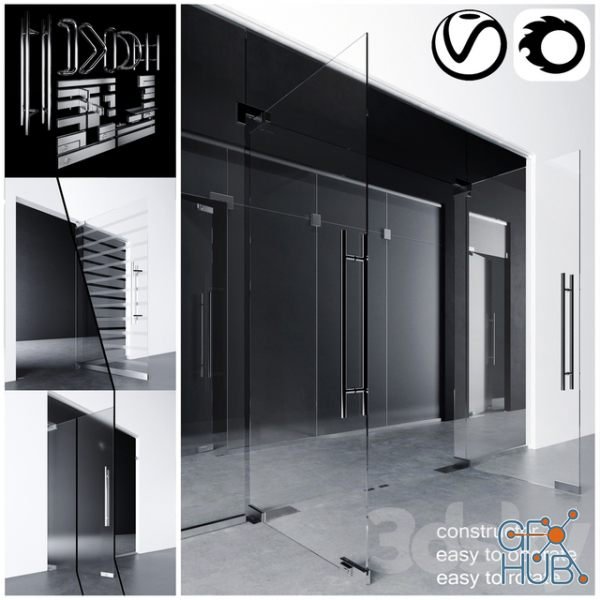 Professional, highly detailed 3d model for architectural visualizations.
Formats in the archive: .MAX2011 .OBJ
Vray, Corona
Glass doors with fittings:
- Turbosmooth collapsed;
- A set of fittings, handles, locks - under the glass 10 mm;
- 5 types of finished partitions - with VERY SIMPLE TRANSFORMATION in 999 variants;
- Doors are grouped with fittings
- Rotation around the pivot.
Who works with V-Ray version lower than 3.1, pay attention to materials section BRDF (Microfaset GTR (GGX)), if your version is older than 3.1 - this option will be empty and you have to choose:
Blinn,Ward or Phong, depence on material.
3D-Model details:
Format:&nbsp

3ds Max 2011 (Vray, Corona), obj

Polygons:&nbsp

N/A

Textures:&nbsp

Yes

Animated:&nbsp

No

Rigged:&nbsp

No
Download links: