3D-model – Bernhardt Linea Entertainment Consoles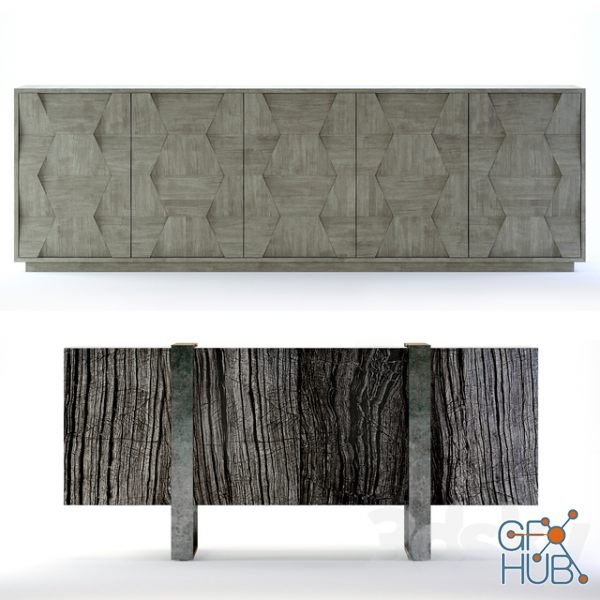 Linea Entertainment Console. Wood
https://bernhardt.com/product/linea/entertainment-consoles/entertainment-console-1
Item 384-870G
Overall Dimensions
W: 234 D: 48 H: 76 cm.
Linea Entertainment Console. Marble
https://bernhardt.com/product/linea/entertainment-consoles/entertainment-console
Item 384-875G
Overall Dimensions
W: 194.5 D: 49.5 H: 88.5 cm.
render:
Max_2010 V-Ray 2.40.
Max_2013 Corona 1.7
For Corona render, it is recommended to install a version not lower than 1.5,
since the glossiness of the materials is customized with regard to PBR.
Polys: 7,354
Archive contains FBX (Vray) file.
3D-Model details:
Format:&nbsp

Max 2010, 2013 (Vray, Corona) obj, fbx

Polygons:&nbsp

N/A

Textures:&nbsp

Yes

Animated:&nbsp

No

Rigged:&nbsp

No
Download links: