3D-model – MARTENS ROUND COFFEE TABLE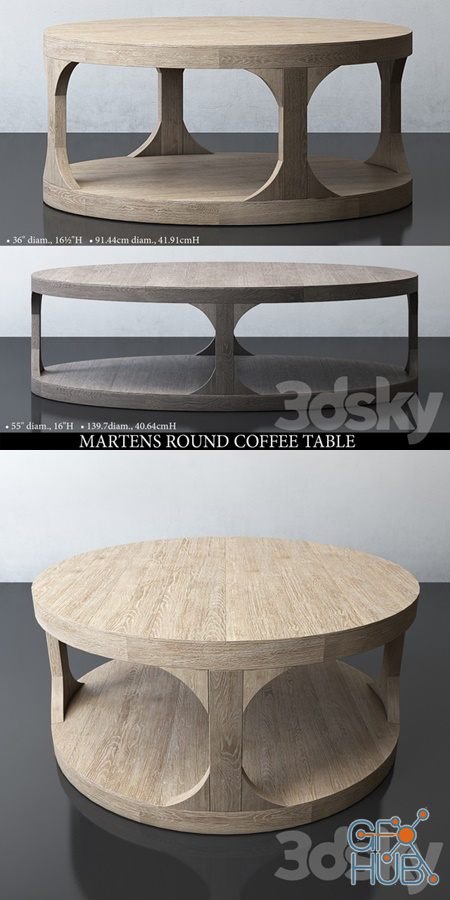 Restoration Hardware
MARTENS ROUND COFFEE TABLE
Cupboard, coffee table.
There are formats fbx (2009), obj, 3ds, mat (v-ray), max2011, max2014.
In the vray version of the tree material in paragraph BRDF installed on Microfacet GTR / GGX, owners of vray 2.4 need to install BRDF in Blinn.
Polygons – 29920
Vertices – 30840
Texture size 1400px and above.
Dimensions:
• 36 "diam., 16.5" H
• 55 "diam., 16" H
• 91.44cm diam., 41.91cmH
• 139.7diam., 40.64cmH
3D-Model details:
Format:&nbsp

max 2011, 2014 (Vray) fbx, obj, 3ds

Polygons:&nbsp

N/A

Textures:&nbsp

Yes

Animated:&nbsp

No

Rigged:&nbsp

No
Download links: