Kitbash 3D – DieselPunk

2022-12-1

3D Models
/
Collections

2 064

2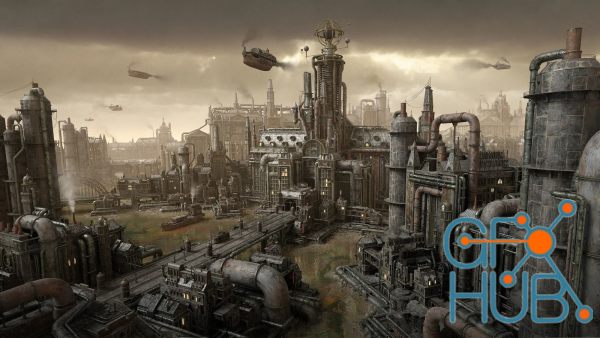 Download Full 3D-Models collection by Kitbash 3D – DieselPunk.
FUEL YOUR IMAGINATION
Venture into retrofuturistic dystopias or set the stage for a grungy post-modern noir with this Kit's darkly beautiful architecture inspired by Edwardian and interwar aesthetics. Full of greasy machinery, rugged materials, and industrial spires, this Kit's cathedrals, palatial institutions, libraries, pubs, hotels, trolley, railways, general stores, observatories, fuel stations, and drilling companies with oil pumpjacks provide everything you need to make cohesive fuel-powered worlds.
Format: 3ds, Blender, C4D, FBX+OBJ, Houdini, Maya, Unity, Unreal Engine, Textures.
Download links: