3DSky Pro 3D-Models Collection 3 August 2022

2022-08-29

3D Models
/
Collections

1 516

1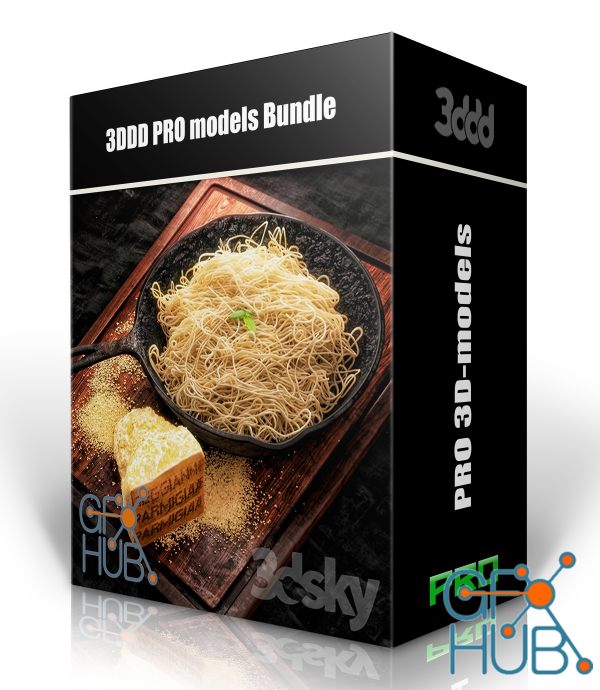 3DSky Pro 3D-Models Collection 3 August 2022.
MAX | OBJ | FBX | VRAY | CORONA | TEX.
Preview in archive.
Includes:
Sofa Alexander-2
Sofa and Armchair 01
Sofa and armchair Mariani collection
Sofa and ottoman by designer Paola Vella
Sofa B & B Italia
Sofa B&B Italia Charles 20
Sofa B&B Italia Edouard ED183
Sofa B&B Italia Edouard
Sofa bed in modern style 3
Sofa collection 08
Sofa cover
Sofa Eda Mame by B&B Italia + Captain Flint by FLOS
Sofa EPOQUE Ivonne Art Deco
Sofa Guscio
Sofa minotti indiana
Sofa natuzzi trevi
Sofa Opus by Natuzzi
Sofa Pleasure 2
Sofa with pillow Ikea
Sofia original doors
Solange frame one
SONIA bathroom accessories
Sophia sofa and armchair set
Sophie Store, MARSEILLE crib
Sovereign poster bed
Spaghetti
Spathiphyllum plant 2
Spice Set
Spiral staircase
Sport shoes shop
Spotlights 26
Spring flowers 2
Spring flowers 3
Spring flowers 5
Spring Toys
spring tulips in the nest
Stained glass alumil 1
Stained glass with radiator 04
Staircase
Statuette of an African grotesque
steampunk coffee machine
Steel panel radiators Prado Universal
Still life photography
Still Life
still-life-photography
Stone flower set 01
Stone washing bathroom
Strelitzia plant 02
Strelitzia
String shelf with decor
Strongbar
Structural glazing 2
Stucco molding 322
Stucco_5
Suite for bathroom 2
Suite for WC v3
Sushi bar
Swing by Fambuena
Table is not very neat schoolboy
Table lamp 008
Table Moll Intero classic
Tables Rh and yellow flowers 2
Tables Riviera
Tableware decor
Tape 2 sofa
Taxus Baccata # 1 Fastigiata Robusta V2
Tea and honey
Teakwood Sculptures on Stand
Tent 109252 NATL TWIN
Terrace plants
Textile toys monkey, hare, frog
The collection of contemporary paintings on the theme of abstraction.
The collection of plants in pots 16
The collection of plants in pots 17
The collection of plants in pots 18
The collection of plants in pots 22
The collection of plants in pots 32
The dinette
The Sofa And Chair Bedroom Set
The Sofa and Chair Company Cromwell Table
The Sofa and Chair Table Townsend
The toilet and bidet Villeroy and Boch Subway
THG Paris - Jaipur shower set
THONET 808 Lounge Armchair
Three-seater garden sofa with plaid 1
tlant 2 sofa
TOAST Coffee Dripper Set
Toilet and bidet
Toilet bowls collection CITY Sersanit
Toilette Dresser Romantic
Tomasella Diagonal sideboard
Toothbrush
Tork paper dispenser
Tosconova SP 150 mirror
Toto toilets CW923SGUR and Accessible equipment
Toulemonde Bochart Rugs
Towel dryer Tiffany World (Italy)
Towels for bathroom m30-1
Towels m33
Toys and dekor set 43
Toys and dekor set 44
Toys and furniture BEANBAG
Toys and furniture Madison
Toys and furniture set 31
Toys and furniture set 33
Toys and furniture set 40
Toys and furniture SET 45
Toys and furniture SET 48
Toys for children
Toys Space
Transcendence by Gaylord Ho
Tres Slim shower (202.180.07)
Tribeca Outdoor Three Seater Sofa
Tropical Palm
Tropical Palm
Tulips (bouquet and single in pots)
Tumba JARDIN
Turri Rugs
Tv Set 13
TV stand Szynaka Kashmir 25
Union Doors (10 pcs. 16 colors) Infinity Collection
usy Board for kids
Uttermost Decor Set
VANAMO PENDANT
Varaschin ALGARVE Sofa 04
Varenna Poliform DAY SYSTEM 10
Varenna Poliform Day System 26
Vase ceramic
Vase with flowers with bamboo
Vase with flowers
Vase with hydrangea and posters
Vases 2
Vases Eichholtz 04
Vases Vanessa Mitrani
Vegetable Basket
VERTICAL BLINDS 5, OPTIMIZED
Vibia luminaires from the wind series
Vibia Stage technical light 4
Villeroy & Boch Aveo toilet ans bidet
Villeroy & Boch Aveo
VILLEROY & BOCH CETUS BQ190CEU7V
Villeroy & Boch Finion Cult
Villeroy & Boch Finion
Villeroy & Boch Hommage
Villeroy & Boch SUBWAY
Villeroy and Boch Aveo new generation
Villeroy and Boch Hommage 2
Villeroy and Boch Hommage
Vintage TV
Viola
Visual Comfort E.F. Chapman Classic 6 Light Chandelier in Polished Nickel SL5812PN-NP
Volhovec collection Paris set 5
Volker Haug Studio ODDMENTS DUAL
Volkswagen T2
Waffle maker tristar WF2120
Wall decor futuristic coral. Panel
Wall decor Panel
Wall light Set 1
Wall light Set 2
Wall Panel P2
Wall panel
Wall panel_6
Walter Andoo table with chairs
Wardrobe clothes
Warehouse screen door Optima Grace
Washbasin CeraStyle Mona, faucet Ledeme
Waverly Console Table
West Elm Carved Wood Media Console
West Elm Nolan entryway set
Westland London A Large Yorkstone Gothic Style Antique Fireplace Stock No 14223
westwing home and living
Whale succulent
Whiskey set
White calla
White marble tiles 4
White orchids in a pot
White vase with pink tulips
White window
Wicker ottoman Ikea Sky
Williams Sonoma Bedford Sofa
Williams Sonoma Copper Set
Williams-Sonoma Set 4
Window decoration 2
Window set Rehau
Window with french lock
Windows and doors in the style of modern classics 5
Windows in Scandinavian style
Windows in the style of modern classic 8
Windows set 01
Windows with shutters and backlighting
Wine bottles
Winter decoration
Wired Custom Lighting TAG
Wisteria Long table by Bill Sofield with decor Baker furniture
Women Shoes Shop
Wood panel 2
Wood panels 1
Wooden double-glazed windows
Wooden slabs with glass
Wooden window
WOOLY plush fox
WOOLY plush unicorn
Working space
Worthington Sofa and Coffe Table Amoeba
Woven Wood Shades 2
Writing desk and decor for a nursery 3
Xavier sofa - Visionnaire
XVL Cuba
Yale X sofa
YAMAHA PSR-E453
Yellow rose Kerio
Yngve Ekstrom Circle Chair
Zanotta Parco 6
Zanotta Scott Sofa 2
Zanotta William 3
Zava Andromeda Design by Paolo Ulian
ZOBAL - sliding system
Zucchetti. KOS collection Agora
Сharlotte Watson`s Collection Cream
Сharlotte Watson`s Collection in Black
Сommode with decor Maisons du Monde
Download links: