3D-model – Turbosquid – Boy child Rigged (Ben 2_ 3D model)

2020-08-13

3D Models
/
Human, Characters

1 532

0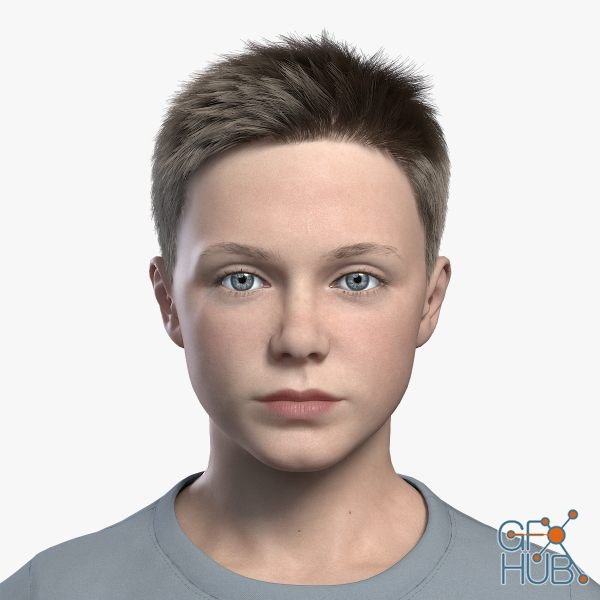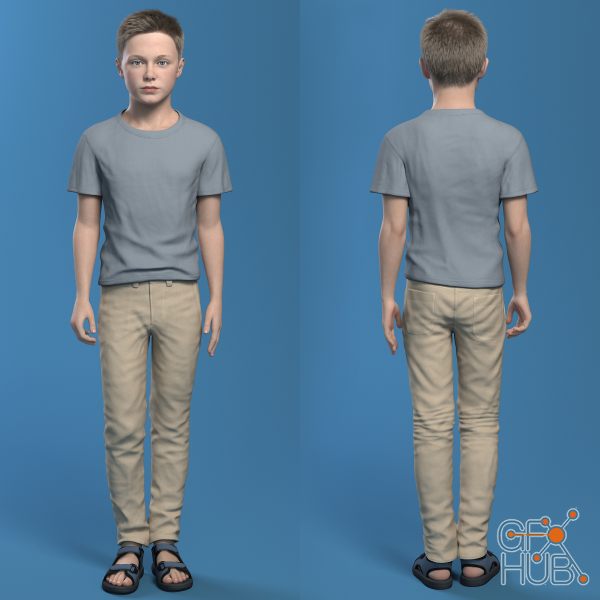 Approximately 10 years old boy model. Sculpted in Zbrush 4R6, then re-topologized to have clean and animation friendly topology and imported into 3ds max 2015. The final version of ZTL file is included.
Rigging is done using biped and skin modifier. Biped has three twist links everywhere: upper arms, forearms, thighs and calves; four spine bones. Blended morph system with graphic user interface is used for facial animation.
All textures come in sufficient sizes (up to 8192 pixels). Most textures are saved in psd format with layers. OpenEXR for displacement maps and TIFF for normal bump maps are used. More information about textures is on the last preview image.
Vray and Mental Ray renderer set-up's are included.
All hairstyles, the eyebrows and the eyelash are native3ds maxs hair and fur modifiers.
Clothes are 'skined' to the same biped.
Some more data about the main mesh (body object) :
5780 polys, 5799 verts, All quads.
Units are centimeters. Ben is 140 cm high. All images are rendered in single pass, no compositing or any other post is used.
3D-Model details:
Format:&nbsp

3ds Max, ZTL

Polygons:&nbsp

5780

Textures:&nbsp

Yes

Animated:&nbsp

No

Rigged:&nbsp

Yes
Download links: