Envato – Procreate 3D Ceramic Vases Brushes

2023-02-13

2D Graphics
/
Brushes / Paletts

262

0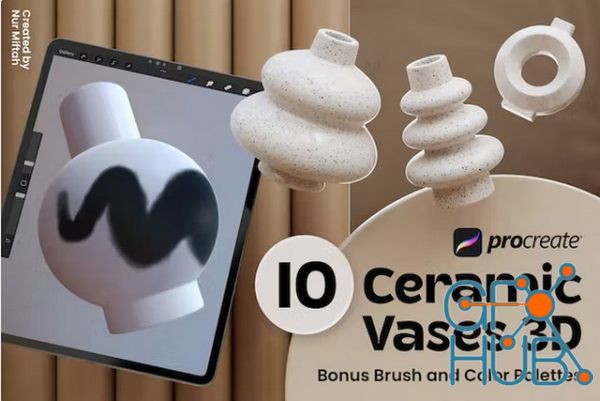 Procreate 3D Ceramic Vases Brushes
Enjoy 10 Procreate Ceramic Vases 3D with a Bonus of 20+ Brushes and 10 Color Palettes! Try to be creative with 3D features in Procreate using these 3D Models! Made with full technique and care, it is very easy to use for everyone. Equipped with a brush to add creations to the 3D Vases object you have! And you can also experiment with the color palettes provided in this pack.
Highlight
10 3D Vases Model
20+ Brushes
10 Color Palettes (300 Colors)
Can be used on Procreate 5.2 and other 3D Software These brushes and swatches are for the iOS APP Procreate. These brushes and swatches DO NOT WORK IN PHOTOSHOP or other Applications.
Download links:


Archive
« December 2023 »
Mon
Tue
Wed
Thu
Fri
Sat
Sun
1
2
3
4
5
6
7
8
9
10
11
12
13
14
15
16
17
18
19
20
21
22
23
24
25
26
27
28
29
30
31