Ice Cream Retro Pattern Brushes Procreate

2023-02-7

2D Graphics
/
Brushes / Paletts

96

0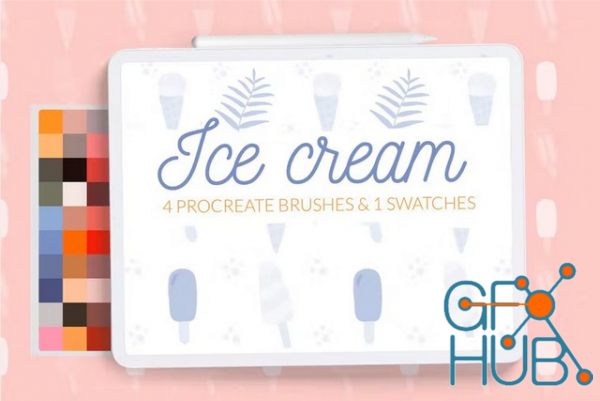 Retro summer ice cream backround pattern brushes for Procreate included: • 4 seamless background brushes with ice cream, popsicle, waffle coin • 1 color swatches with retro summer colors
Perfect for your digital art drawing, greeting card creating, wall art, posters, social media decoration
Only for iPad Procreate.
How Installing Procreate Brushes (.brush and brushset) Use this option if you have an older iPad or Procreate version 4.0 or earlier. Here's how:
Download folder .brush file to your folder on your iPad
Open the folder and choose .brush files
Tap and hold with your finger or apple pencil
Choose "Share" from the menu
If the option "Open in Procreate" is missing, click on "More"
Scroll and find the option "Open in Procreate" and click on it
Open your project in Procreate and click on brush icon at the top right corner
Or
Open Procreate, click new collection – brush – import
Find folder with download brush, choose it, added in Procreate.
Download links:


Archive
« March 2023 »
Mon
Tue
Wed
Thu
Fri
Sat
Sun
1
2
3
4
5
6
7
8
9
10
11
12
13
14
15
16
17
18
19
20
21
22
23
24
25
26
27
28
29
30
31