Schoolism – Creating A Gallery Show with Nathan Fowkes

2022-09-26

Video Tutorials
/
Photoshop/Digital Panting tuts

472

0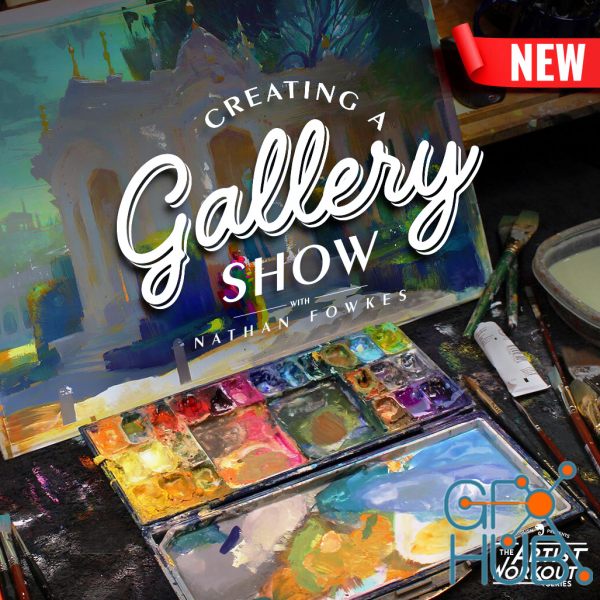 Schoolism – Creating A Gallery Show with Nathan Fowkes.
For this workout, you'll paint along with my demonstrations for about an hour each day for 21 days, to get your necessary artistic training, your daily "calisthenics" to become the artist that you hope to be.
And this workout is something extra special because we all need to put together a body of work, it might be our portfolio, it may be a gallery show, but we've got to put our very best effort into it. And that's exactly what I did, I designed and executed 21 new paintings for a personal gallery show, and each is featured in this workout.
But don't worry if you're not a traditional painter, this workout has two tracks, digital painting, and traditional painting. Each day I provide the necessary references and then demonstrate for you an imaginative digitally painted comp to help you gain experience in color, lighting, environment, and composition, the skill set artists of every stripe need for their professional career. Then, for those of you who are traditional painters, I demonstrate each painting in watercolor and gouache, and show you step by step the tools, techniques, and process to complete them to a gallery finish.
And as a bonus, I demonstrate how to put together a presentation our work, how to organize it, pace it and execute it. So no matter who you are, I've put this workout together with you in mind. We're going to have a fantastic time with this!
Download links: