Comic Style for Concept Art with Tim McBurnie

2021-11-23

Tutorials
/
Photoshop/Digital Panting tuts

250

0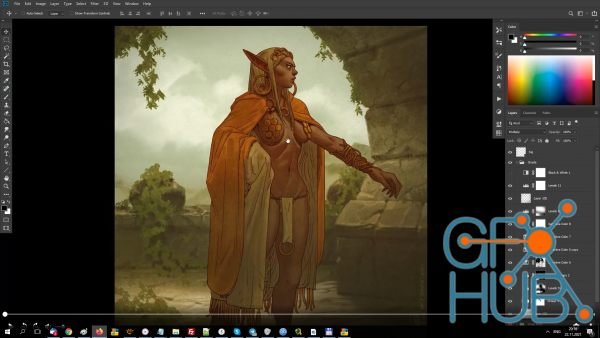 Download video course by IAMAG – Comic Style for Concept Art with Tim McBurnie.
Watch the replay of our Live sessions with Tim McBurnie
Tim is a freelance concept designer, illustrator and author based in Australia, specializing in character design and story development. He has worked French comic book market as well as animation and video games. His client list includes companies such as Editions Delcourt, Gunfire Games, Animal Logic, Ankama, Blur studios, Blizzard Entertainment, and Wizards of the Coast.
Tim has worked on multiple French graphic novels (bandes dessinées), including books he has written. He Specializes in character design, keyshot illustration and pitch images for new IP
MP4 1920x1080 | Total time: 7h 53m | ENG | 8.97 GB
Download links: