Schoolism – Environment and Light with John Burton

2022-09-29

Video Tutorials
/
Drawing/Painting tuts

475

0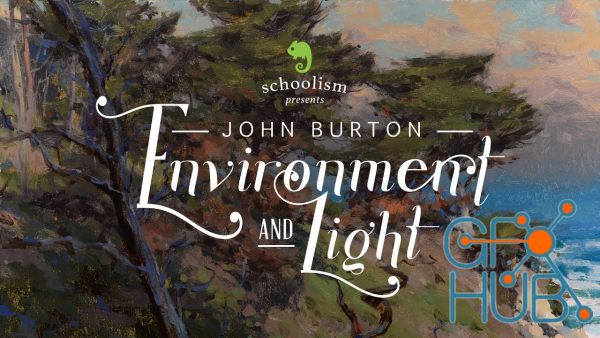 Schoolism – Environment and Light with John Burton
Over the course of 9 video lessons and many painting demonstrations, award-winning fine artist and plein air painter, John Burton, will share with you his extensive knowledge and expertise gained through decades of traveling and plein air painting in amazing scenarios and locales around the world. John meticulously crafted these lessons to be as helpful to a seasoned veteran as to someone who is just getting their feet wet. He will guide you on this journey, helping you to improve your painting, drawing, and observational skills through an elevated understanding of rhythm, gesture, and silhouetted shape.
John will show you a fresh approach for increasing our ability to use value grouping, color temperature, and shape-making to create environments in any lighting scenario we want. Throughout this class, John will do numerous comprehensive demonstrations in different mediums both on location and in his studio to show how you can turn the techniques he is teaching into the skills you need to be successful.
John's painting and observational techniques will benefit just about any painter or illustrator, whether your focus is on plein air painting, fine art, or achieving more authentic lighting and forms in your digital work.
Download links: