The Art Of Nicolas Weis : Master Classes Collection

2021-11-24

Video Tutorials
/
Drawing/Painting tuts

447

0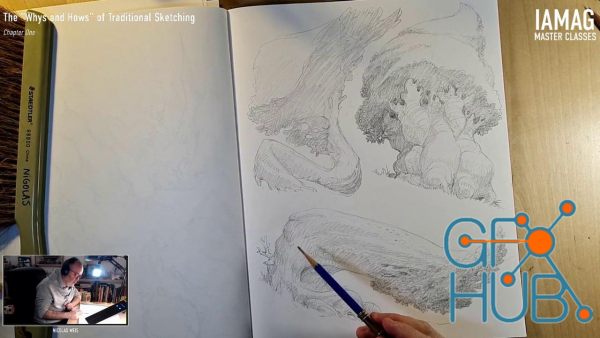 Download video course – The Art Of Nicolas Weis : Master Classes Collection (IAMAG Production).
Don't miss this exclusive collection of videos with Nicolas Weis, featuring A 3-part LIVE Session, The Hows and Whys of Traditional Sketching, his exclusive Master Class recorded at IAMAG Master Classes 2019 and the screencast version of his live demonstration recorded for IAMAG Mentorship
Check the Extras Tabs to download HD shots of the final Sketch
Nicolas Weis has been a visual development artist working for the animation and video games industries in Los Angeles for over ten years. He worked for Dreamworks and Paramount on animated features such as Astroboy, How to train your dragon, The Croods and on the Sonic Boom project for Sega/Big red button.
He was born and raised in Paris where he studied Art History at Ecole du Louvre and learnt drawing in Yannick Francois's atelier before graduating from ESAG Penninghen in 2003.
MP4 1280x720 | Total time: 7h 23m | ENG | 8.9 GB
Download links: