FlippedNormals – Complete Guide to Mari

2022-09-14

Video Tutorials
/
3D Tutorials

386

0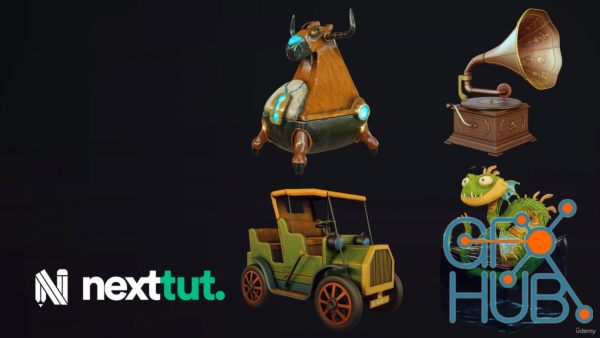 Download video course by FlippedNormals – Complete Guide to Mari.
Do you want to learn how to make textures inside Mari?
Then I welcome you to Nexttut's Complete Guide to Mari course.
WHY SHOULD YOU LEARN FROM ME:
My name is Hamidreza Afshari and I have been a 3D Artist for animation and VFX for about 8 years now. I have worked on many short animations and a few long animated movies.
BENEFITS :
By the end of this course,
You'll be able to make all kinds of textures with Mari.
Work with Mari layer system.
Work with Mari node based system
WHAT WILL I LEARN:
Texturing with Mari
Working with the Layer Based Workflow
Working with the Node Based Workflow
Exporting Textures
COURSE PROJECTS:
We will start by texturing a basic Gramophone asset.
Then we're Getting Familiar with Texture Painting in Mari with an wooden Bull chest asset.
After that we're to the next level by making a texture for a toy car with a Node based system in Mari.
Finally, we're going to make texture for an organic asset.
IS THIS COURSE RIGHT FOR ME:
This course is designed to teach you how to start using Mari and make textures.
This is a starter course for beginners and it is designed to teach you whatever you need to start using Mari.
WHO IS NOT THE IDEAL STUDENT:
This course is designed for absolute Mari beginners,
WHAT SHOULD I KNOW OR HAVE FOR THE COURSE:
I expect you to have some basic knowledge about texturing.
You should have Mari version 5 installed on your computer.
Download links: